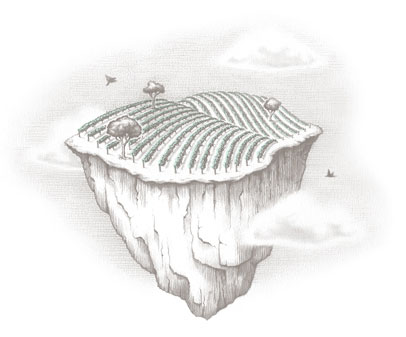 Located on the cusp of Marananga and Greenock, the establishment of Utopos Vineyard began in 1974 on a bed of lean and depleted stoney soils that significantly limits yield. This outstanding geology allows us to grow cracking concentrated yet balanced grapes on these shallow, ancient soils – fruit that was traditionally sent to the corporate end of town, where the small crop of coveted fruit oft found its way into their icon wines. A hallmark of the Utopos Vineyard on Roennfeldt Road is the pitch perfect acid/ tannin balance we can achieve in fully ripened fruit. This provides for delicious, highly approachable wines in their youth, whilst enabling them to develop over a 10-15 year period, and maybe more.
Planted to Shiraz, Cabernet Sauvignon, Grenache and Mataro, we're focusing on those varietals the Barossa Valley grows best and is widely renowned for. The Utopos wines are distinctly Barossan with the depth and concentration that you expect from Marananga and Greenock but have that site driven savoury balance that I always long for.
We have named the vineyard UTOPOS, the root word of utopia. Perhaps it means Eutopos – a good and perfect place. I figure that this is what we are all often chasing – the dream of another world far removed from the day to day grind. Or perhaps it means Outopos – a place that cannot be, one that is just out of reach. Often what people find at the end of their journey in this game. I'm pretty confident that we've found Eutopos not Outopos…
In keeping with our ideals, our range of wines is succinct and produced solely from fruit grown on our Utopos Vineyard.